The evolution of light emitting diodes or LED in the last few decades has really created new options in producing high efficiency, environmentally friendly lighting solutions for the world we live in today.
LED lightning design and solutions are getting increasingly popular for many reasons - aside from efficiency they are also reducing hazardous waste to the community which is the case with old more traditional forms of light bulbs.
Viribright ,a subsidiary of Matrix Holdings Limited is well established LED lighting company and has been a LED light manufacturer since 1979. Being the first LED lightning company listed on the Hong Kong Limited Stock Exchange since 1994.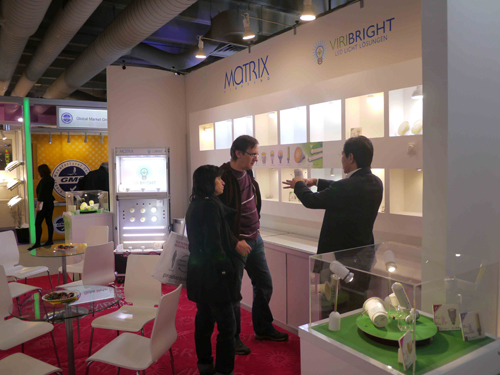 Matrix Holdings Ltd. has factories in China and Vietnam with a total of over 20,000 employees worldwide.
Matrix Lighting Inc. concentrates its business on the development of LED Lighting design and LED lighting manufacturing. Matrix Lighting has a development team of 150 staff members on research and development of drivers, heat management, optics, mechanical and LED lighting design for displays. The mission is to be innovative through new LED lightning designs and to produce the highest quality products at incredible value. This LED lamp manufacturer has plants in China and Vietnam.
For many reasons, business in LED lighting design has been booming in recent years. Matrix Holdings started as a small LED lightning company has blossomed and grown into the well renowned LED light manufacturer is today.
There are many reasons to be positive .The new US Department of Energy report estimates that the rapid adoption of LEDs for general lighting applications should cut U.S. consumers´s energy bills by approximately $125 billion in just 20 years and save 1,488 terawatts of power in the same time frame. By switching to more energy-efficient sources, total US lighting power consumption could be cut 25% by 2030.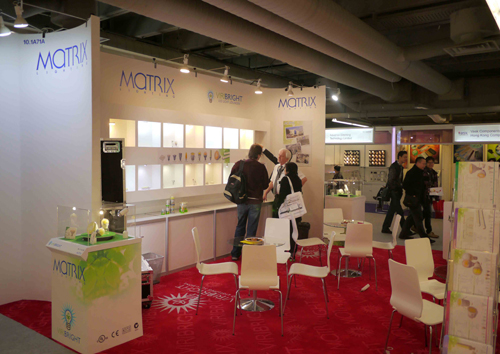 Across the other side of the ocean in UK there is increasing pressure to move away from older forms of lighting from the people that have to dispose of them. Councils are refusing to pick up low-energy light bulbs from homes as they contain toxic mercury, which gives off poisonous vapors.
Consumers are putting the bulb in their dustbins when they burn out, potentially putting the safety of thousands of bin men at risk. Previously, the public disposed of traditional light bulbs, used in Britain for 120 years, in a domestic bin. However, they are being phased out under a European Union ruling and are being replaced with energy-saving bulbs, many of which contain mercury.
A study by Germany´s Federal Environment Agency found that when one of them breaks, it emits levels of toxic vapor up to 20 times higher than the safe guideline limit for an indoor area. If a bulb is smashed, the UKs Health Protection Agency advice is for householders to evacuate the room and leave it to ventilate for 15 minutes. This has generated greater interest in the use of LEDs in businesses and the community.